Poppy Day
Anyone visiting Scotland (and indeed the UK in general) between now and 12 November will no doubt notice that many people are wearing red poppies. The Answer is Poppy Day.
Remembrance Sunday is the nearest Sunday to the anniversary of the end of the First World War, when Armistice was declared in 1918 on the 11th hour of the 11th day of the 11th month.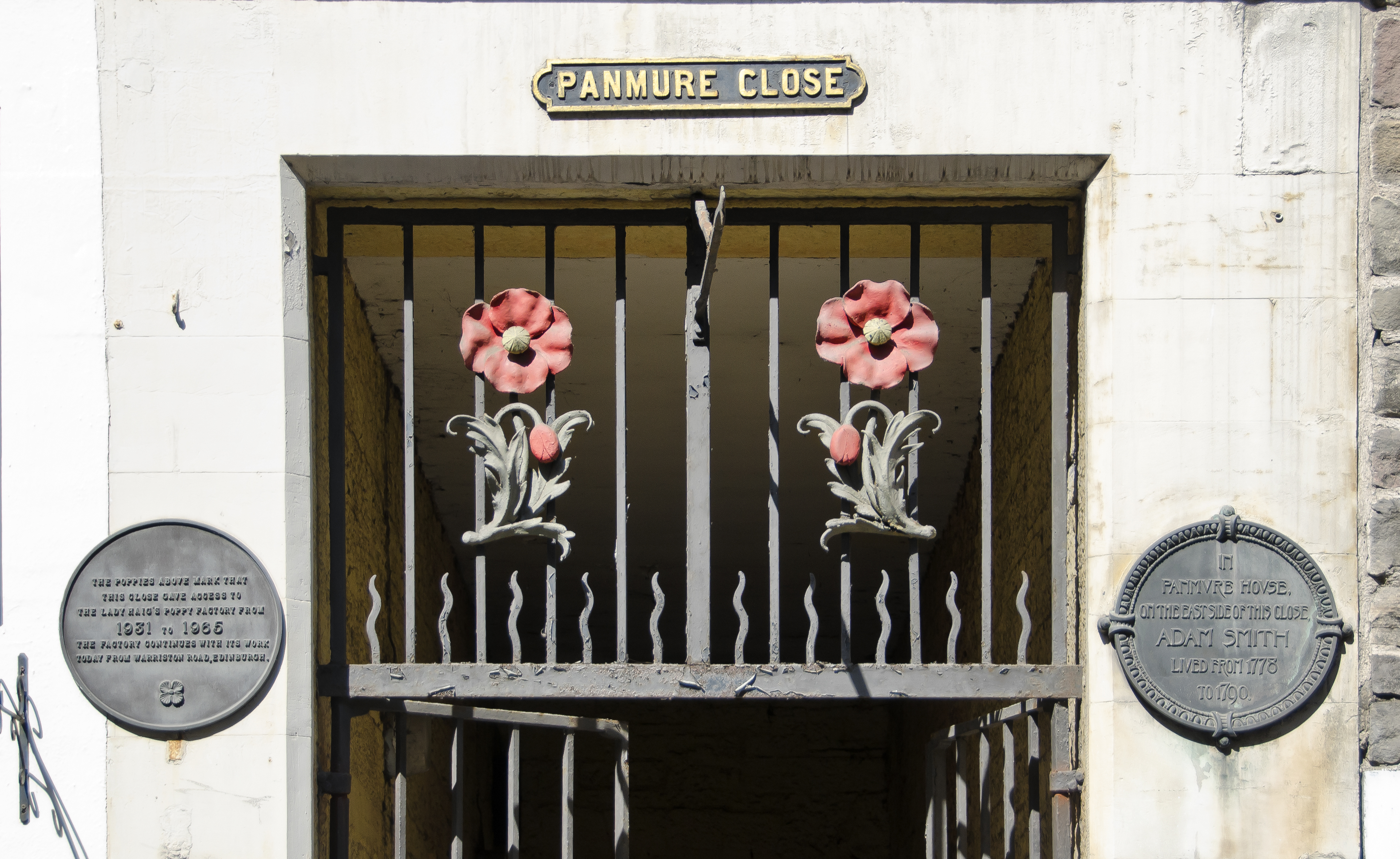 Why Poppies?
As a symbol, they come from the 1915 poem "On Flanders Field" by Canadian Lt Col Dr John McCrae. He saw the poppies popping up as the first signs of life on the muddy battlefields of Ypres. The poem inspired Moina Michael, an American teacher, to have disabled ex-servicemen make and sell silk poppies. A member of the French YWCA, Anna Guerin, saw how these poppies could support ex-servicemen and families affected by the war. She spread the idea to Canada, New Zealand and Australia. In 1921 she met Field Marshall Earl Haig, and persuaded him to adopt the poppy for the British Legion.
Poppies move to Britain
The Legion ordered 9 million poppies for the first Poppy Day in November of that year. The poppies sold out almost immediately.  The demand was so high that Scotland did not see many of these poppies for sale, and in 1926 Earl Haig's wife set up a poppy factory in Edinburgh for Scottish sales.
The Edinburgh Connection
When you walk along the Royal Mile, look out for Panmure Close. The entrance has wrought ironwork poppies on top. This close was the location of the poppy factory from 1931 to 1965. The factory has now moved to Warriston in Edinburgh, and poppies are still made there by hand by disabled ex-servicemen.
The photo shows the entrance to Panmure Close. On the left, the plaque to the poppy factory. On the right is a plaque to the Adam Smith, pioneer of political economy, who lived in Panmure House for 12 years!  Edinburgh does indeed have a multi-layered history.