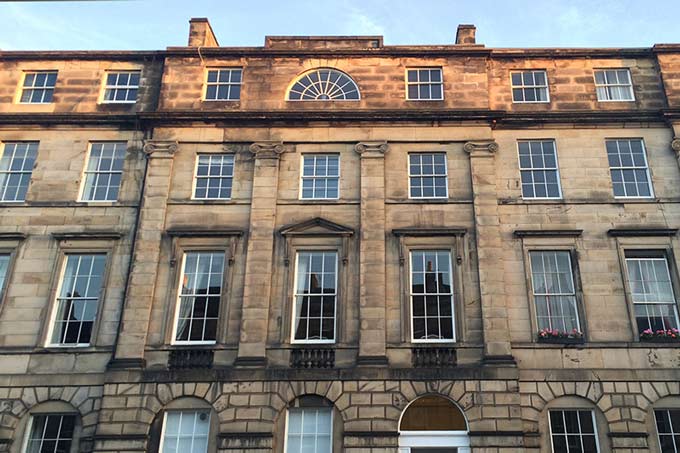 Anthemion is a stunning 2-bedroomed flat in historic Edinburgh New Town – a UN World Heritage Site.  Great King Street was designed and built in 1820 as part of the New Town city plan.  The wide avenue gives a splendid grace to the symmetrical buildings on both sides.  Important residents from the past include J M Barrie, Scottish author of "Peter Pan", British playwright John McGrath, and Feliks Janiewicz, a Polish composer who, in 1815, presented Edinburgh's first Music Festival.  It can safely be said that the idea took off!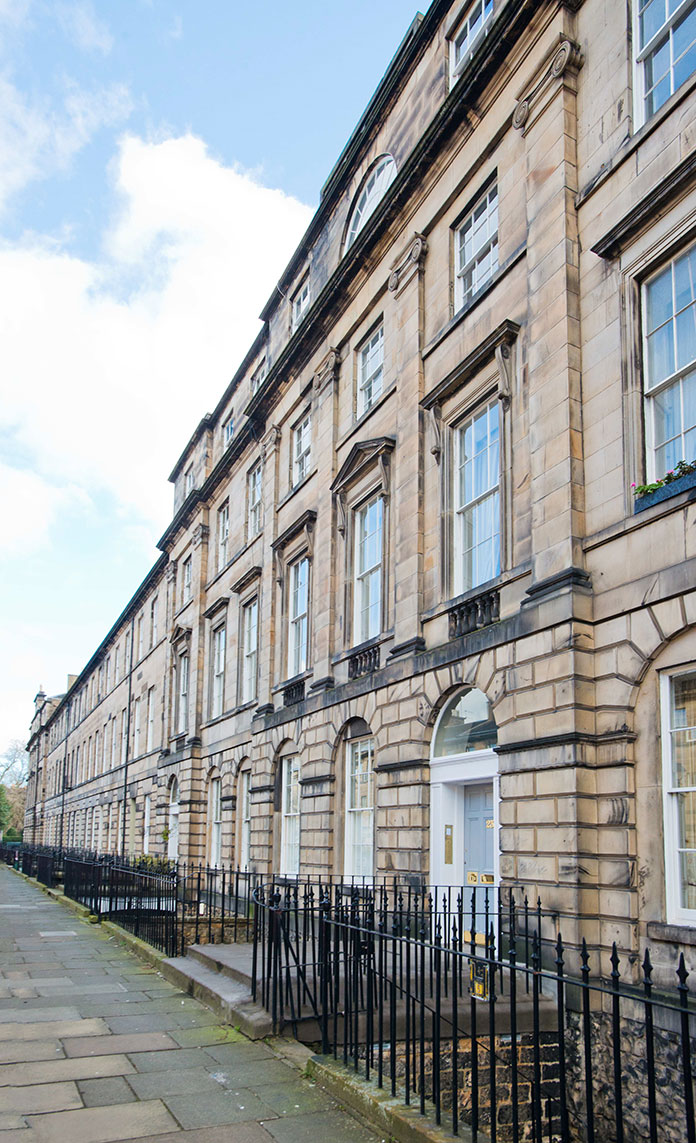 As you approach the beautiful sandstone building you will see the charm of Edinburgh's architectural heritage.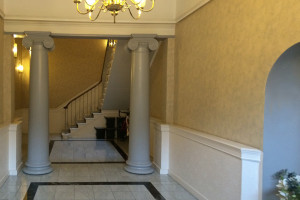 Once inside,  the stately entrance hall leads you to th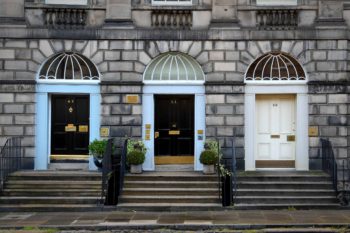 e staircase up to the flat on the first floor.  Our apartment has retained many original features – beautiful decorative cornicing, high ceilings, working window shutters – and we know you will love the classic decor and ample dimensions of the room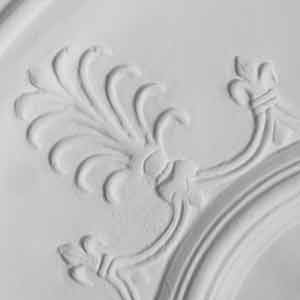 Check our Prices and Availability!
Why "Anthemion"?
So, what does Anthemion mean anyway?  It's the palm motif that you'll find in most Georgian homes.  The design dates back to the Ancient Greeks and was very popular in the early 19th century.  There are many examples of this throughout Edinburgh, and it can be fun trying to spot them – keep a lookout as you walk around!