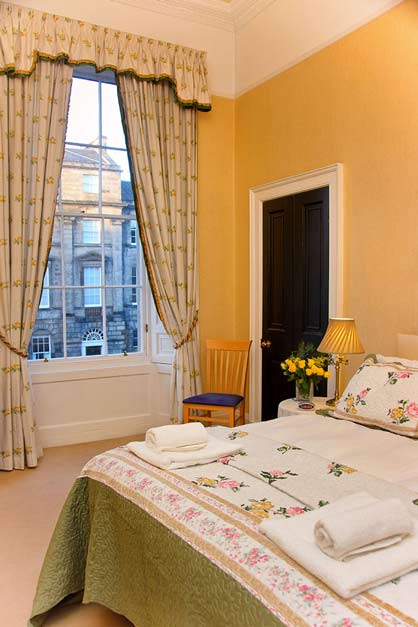 With the hustle and bustle of the city, it's lovely to have a comfortable bed to lay your head on.  Our bedrooms can be equipped with two twin or one superkingsize bed with Scandinavian-style duvets.  By default we have one superking and two twin. Each bed has a mattress topper, there are plenty of pillows and, should you need them, extra blankets are available.  Sleep well!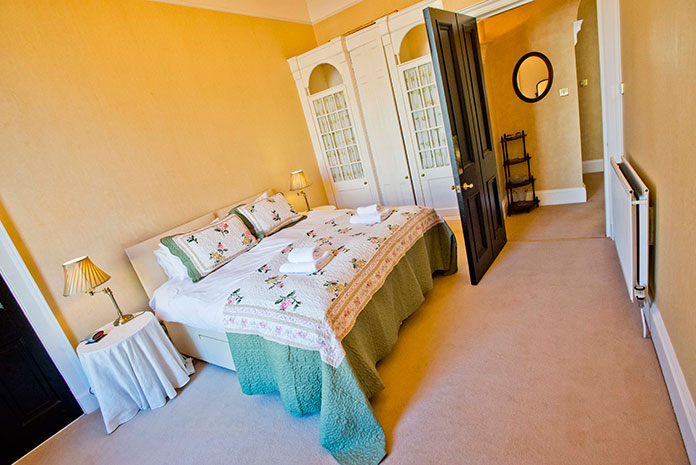 Both bedrooms have original, working shutters and have antique furniture.
With mattress toppers and snuggly duvets, you will be warm and comfortable.We've kept the decor o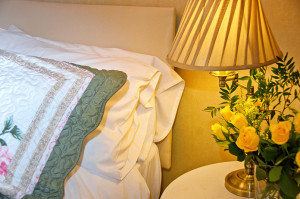 f both bedrooms in traditional style, to acknowledge the history and charm of the apartment.
But with modern central heating to keep you warm!