Throughout the year stay in comfort and style!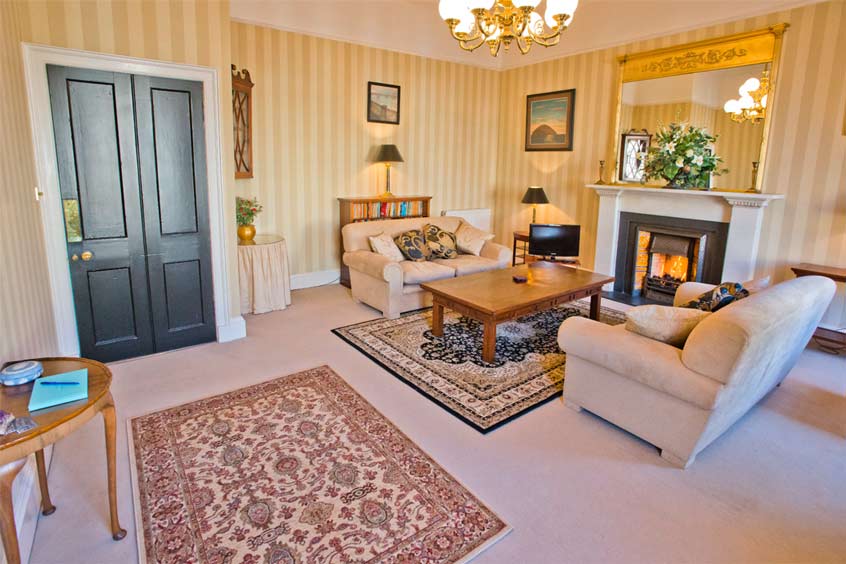 Relax in comfort in the spacious, light-filled living room.  There are books aplenty to read – just browse our antique bookcase.  If you want to write, or to work at your laptop (we have unlimited wifi!) then sit yourself at the Georgian bureau and enjoy.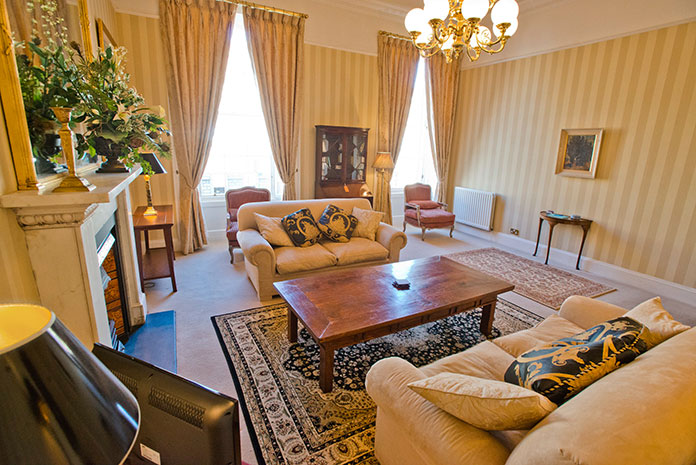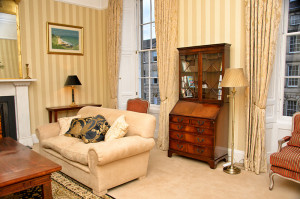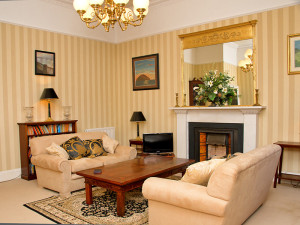 The comfortable feather-filled cushions of the two double sofas let you sink in and relax after a hard day's sight-seeing.  And there are plenty of board games for family nights in.